2015 Hot sell full spectrum diy aquarium led light bar for coral reef & led aquarium light bar for marine use
2015 Hot sell full spectrum diy aquarium led light bar for coral reef & led aquarium light bar for marine use

The adoption of LENs makes high light gathering,better light conformity and high brightness, creating best light environment for coral reef fish,etc.
Some other led strip lights in the market, No lens, low intensity, low light efficiency.
Professional light spectrum, best ratio of blue leds, white leds,green leds and UV leds.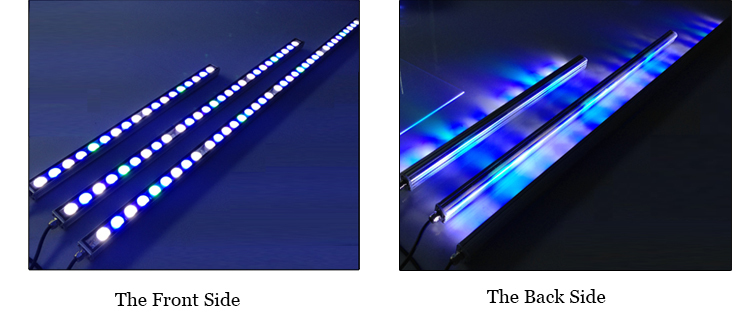 High quality led chips and divers to ensure the reliable performance of lamps
Waterproof, Low Output Voltage, safe in use

Multi-angle installation, flexible in use
180° Adjustable brackets
Freely adjust the installation angle and make the light reach the best balance of the environment and plants.